0
Out Of 4 Items Added To Compare
You Can Not Compare More Than 4 Items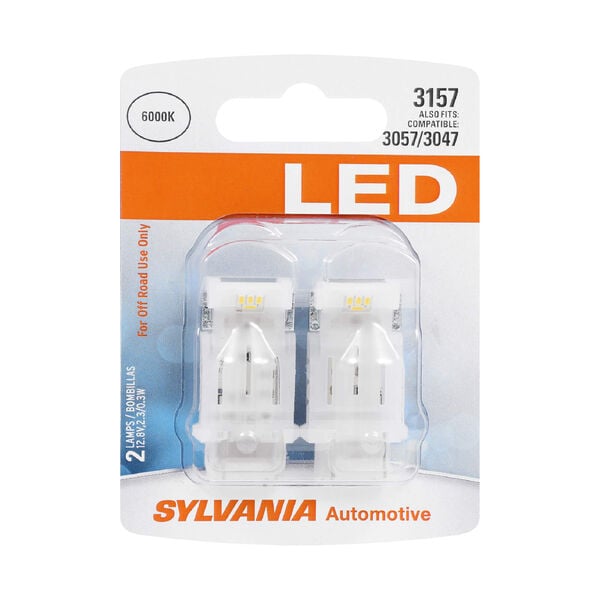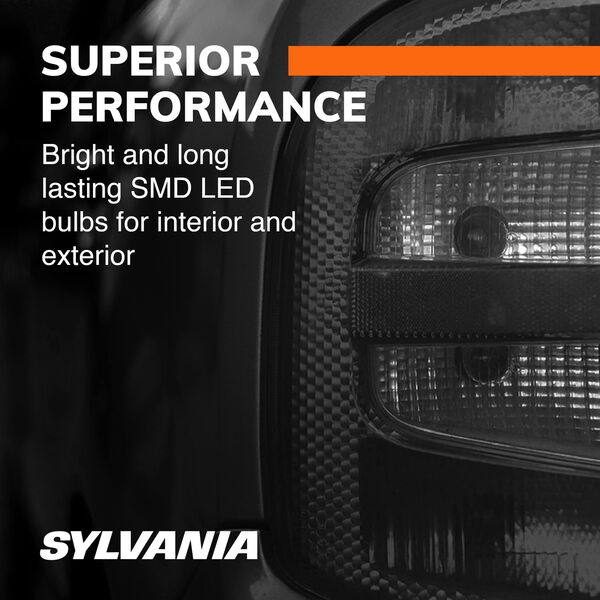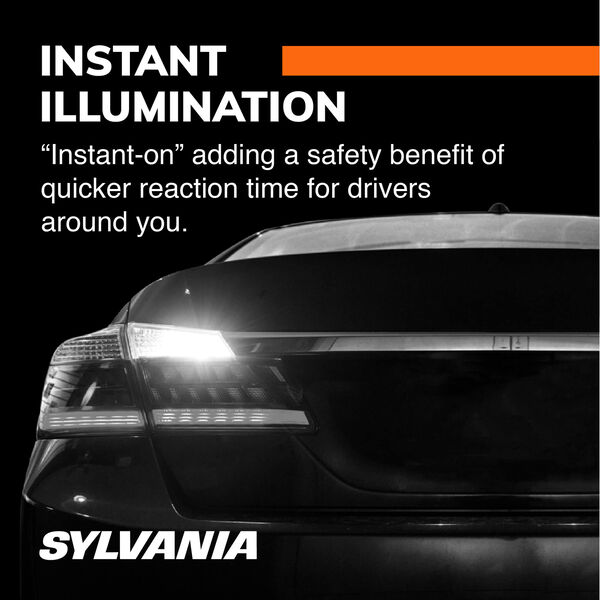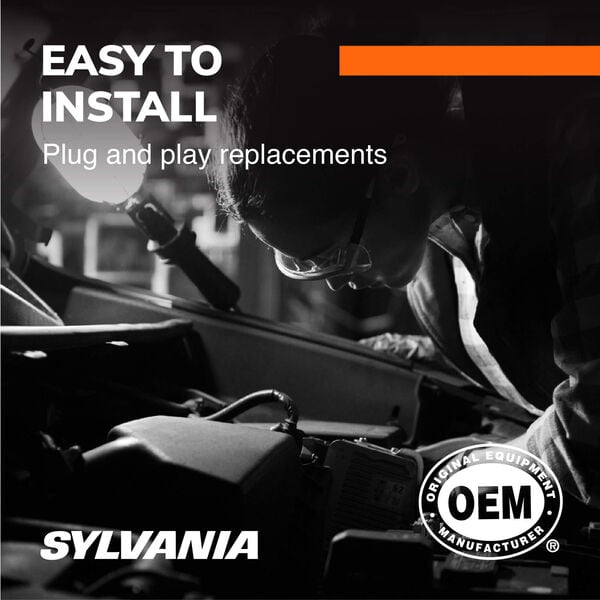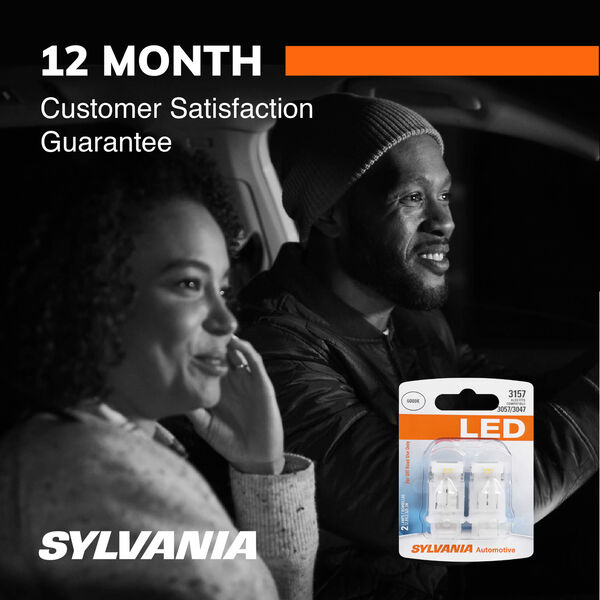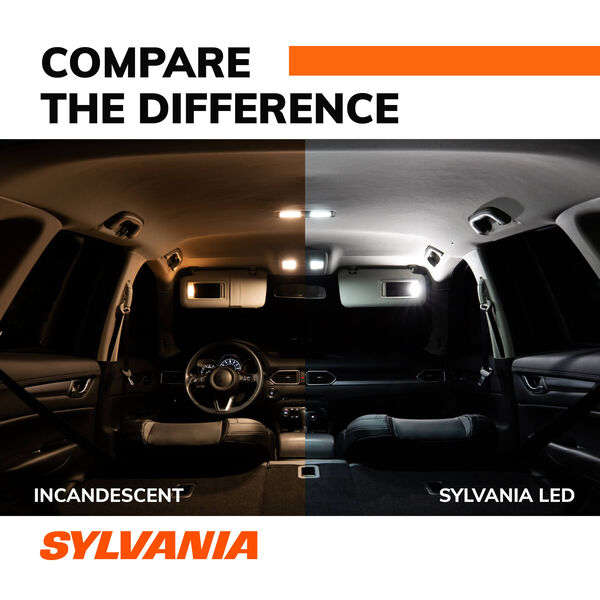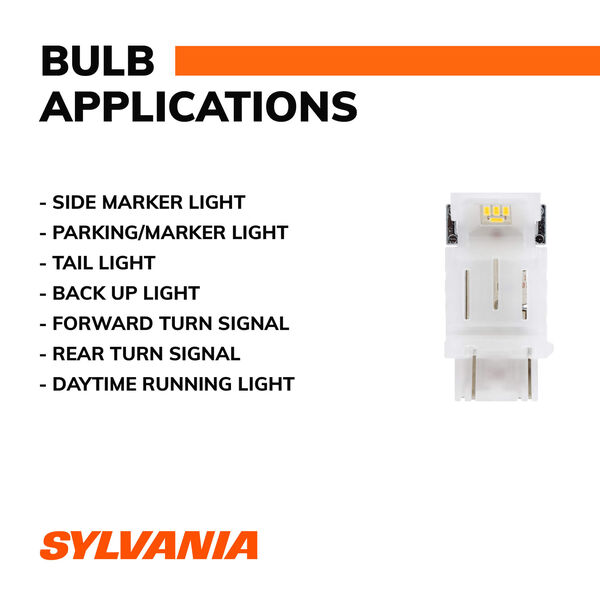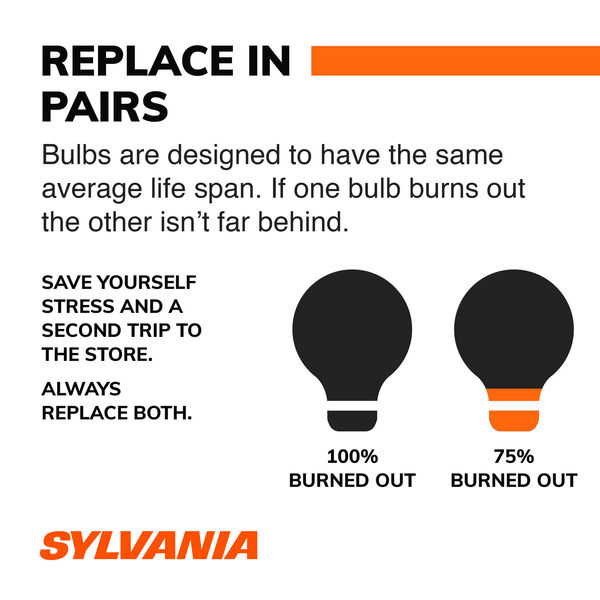 SYLVANIA 3157 WHITE SYL LED Mini Bulb, 2 Pack
Automobiles are constantly checking themselves for any lighting circuit abnormalities. These checks sometimes result in a misdiagnosis when LED lighting upgrades are made. Although the LED lamp operates fine, the vehicle senses a reduction in power and may trigger an alert. This alert may be either a dashboard error message or an increased lamp flashing rate for Turn Signals, commonly called Hyper-Flashing. To fix the hyper flash or Turn Signal dashboard warning is simple, adding an appropriate SYLVANIA Load Equalizer (Product ID LOADRSL.BX2) to each lamp circuit restores anticipated operating wattage.
---
AUTHORIZED RETAILERS
Our products are available in many major retailers across the country.
Description
SYLVANIA LED miniature bulbs deliver style and performance for your car or truck. Instantly enhance the interior and exterior lighting applications of your vehicle with a modern, bright white light for head-turning style and increased visibility by other motorists. Easy-to-install with a robust design and high-quality components, SYLVANIA LED replacement bulbs are a simple and cost-effective way to upgrade your vehicles lighting. Also available in super bright white and an array of colors.
Features
HIGH EFFICIENY: Delivers greater clarity with less power consumption and longer bulb life when compared to standard incandescent bulbs

RELIABLE: Thermal management to maximize life, matched with robust design that withstands temperature and shock for optimal performance

INSTANT ON: Provide full brightness instantly, giving drivers around you more time to react, compared to the slower light-up with Inscandescent bulbs

BRIGHT WHITE LIGHT: Ideal for use in Daytime running lights (DRL), back up/reverse, map, dome, trunk, cargo and license plate light bulb replacement

HYPERFLASH: For some vehicles, installing a load equalizer may be required to eliminate hyper flash or dashboard error messages

EASY DIY INSTALLATION: A direct replacement for the factory bulbs in your vehicle, no modification required

SMART MAINTENANCE: Always replace bulbs in pairs to ensure equal brightness and color

SAFETY: High-quality SYLVANIA bulbs are designed to perform to all relevant safety standards set for the lighting application

TRUSTED BRAND: SYLVANIA is a trusted OEM automotive lighting manufacturer, with over 100 years of superior optical engineering experience
Specifications
OE Part Number:

3157

Warranty:

12 Month Warranty