0
Out Of 4 Items Added To Compare
You Can Not Compare More Than 4 Items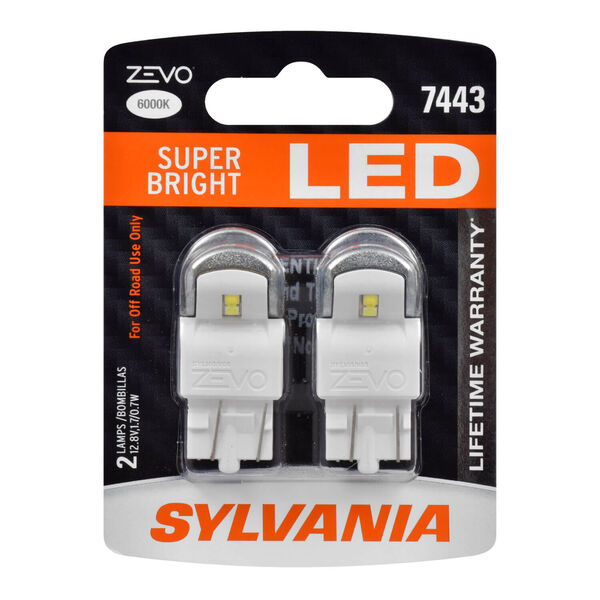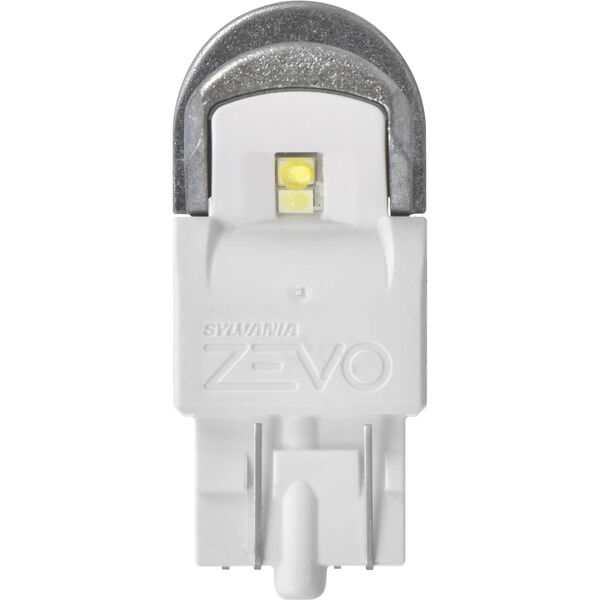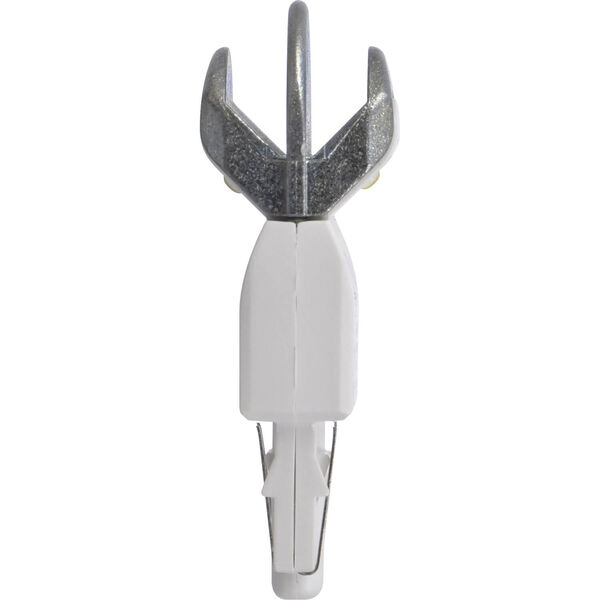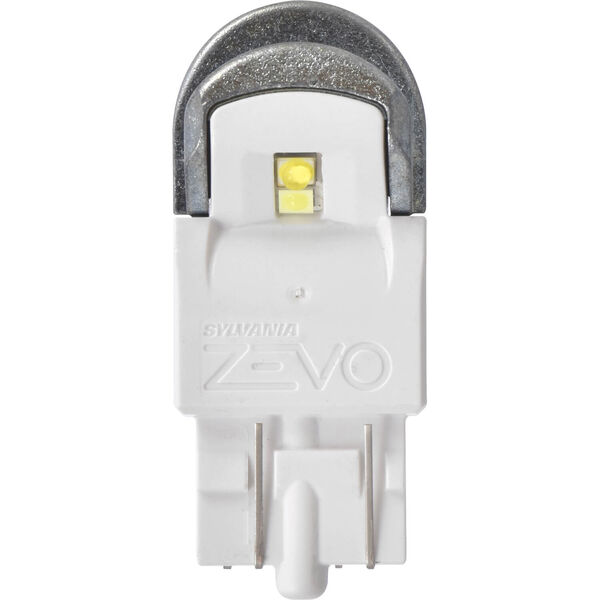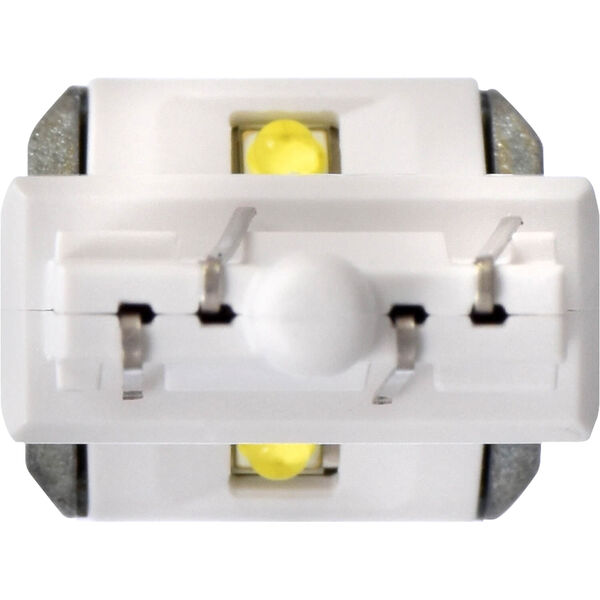 SYLVANIA 7443 WHITE ZEVO LED Mini, 2 Pack
Automobiles are constantly checking themselves for any lighting circuit abnormalities. These checks sometimes result in a misdiagnosis when LED lighting upgrades are made. Although the LED lamp operates fine, the vehicle senses a reduction in power and may trigger an alert. This alert may be either a dashboard error message or an increased lamp flashing rate for Turn Signals, commonly called Hyper-Flashing. To fix the hyper flash or Turn Signal dashboard warning is simple, adding an appropriate SYLVANIA Load Equalizer (Product ID LOADRSL.BX2) to each lamp circuit restores anticipated operating wattage.
---
AUTHORIZED RETAILERS
Our products are available in many major retailers across the country.
Description
Upgrade your vehicle with SYLVANIA ZEVO® LED miniature bulbs for added style, performance, and the many benefits of LEDs. Instantly enhance the interior and exterior lighting applications of your vehicle with a modern bright white light for head-turning style and increased visibility by other motorists. Easy-to-install with a robust design and high-quality components, SYLVANIA ZEVO replacement bulbs are backed by a lifetime limited warranty to provide exceptional performance through the life of the vehicle. Also available in an array of colors to update your car or truck.
Features
HIGH EFFICIENY: Delivers greater clarity with less power consumption and longer bulb life when compared to standard incandescent bulbs

RELIABLE: Thermal management to maximize life, matched with robust design that withstands temperature and shock for optimal performance

NON-POLARITY DESIGN: Plug & play easy installation

SYLVANIA ZEVO LED bulbs light on two sides and can be installed either direction

INSTANT ON: Provide full brightness instantly, giving drivers around you more time to react, compared to the slower light-up with Inscandescent bulbs

BRIGHT WHITE LIGHT: Ideal for use in Daytime running lights (DRL), back up/reverse, map, dome, trunk, cargo and license plate light bulb replacement

HYPERFLASH: For some vehicles, installing a load equalizer may be required to eliminate hyper flash or dashboard error messages

LIFETIME LIMITED WARRANTY: Designed with high quality components to provide exceptional performance through the lifetime of the vehicle

EASY DIY INSTALLATION: A direct replacement for the factory bulbs in your vehicle, no modification required

SMART MAINTENANCE: Always replace bulbs in pairs to ensure equal brightness and color

SAFETY: High-quality SYLVANIA bulbs are designed to perform to all relevant safety standards set for the lighting application

TRUSTED BRAND: SYLVANIA is a trusted OEM automotive lighting manufacturer, with over 100 years of superior optical engineering experience
Specifications
OE Part Number:

7443

Warranty:

Lifetime Limited Warranty