0
Out Of 4 Items Added To Compare
You Can Not Compare More Than 4 Items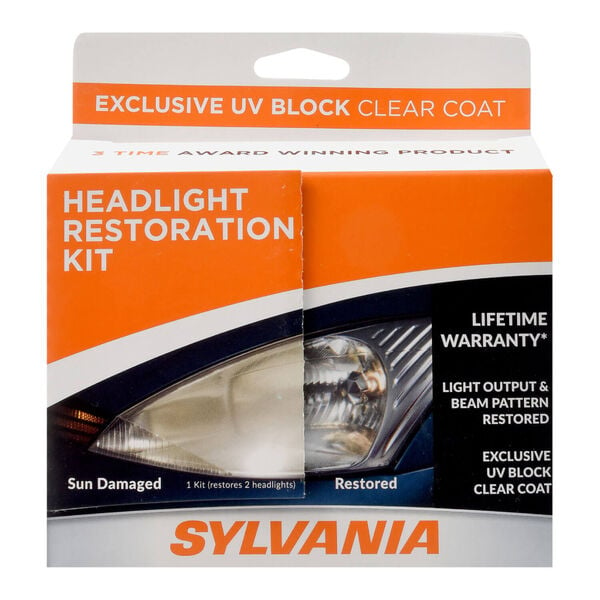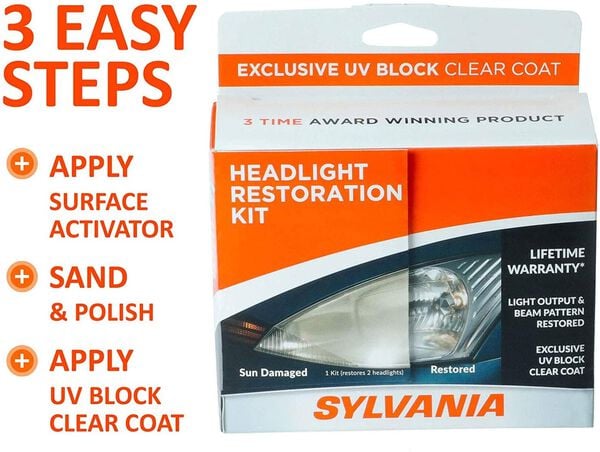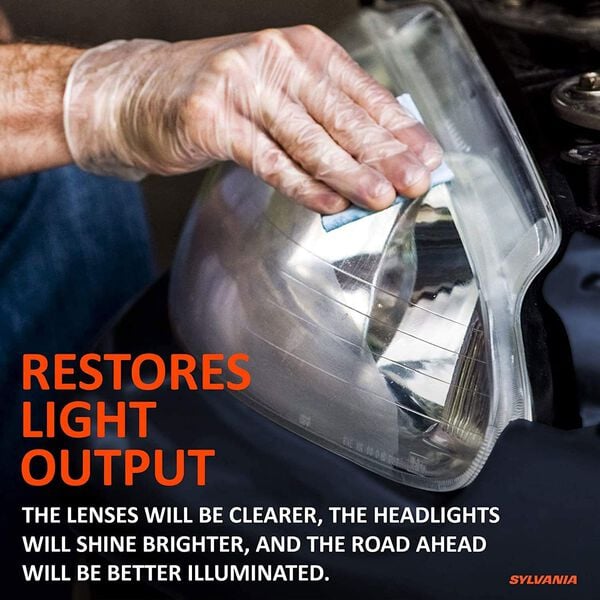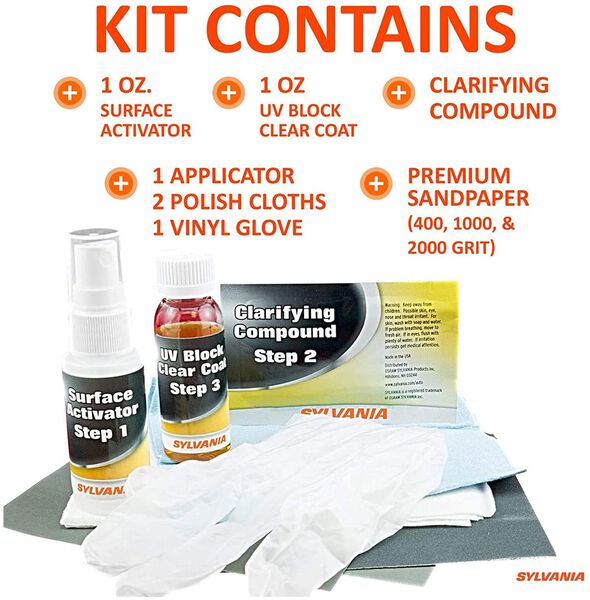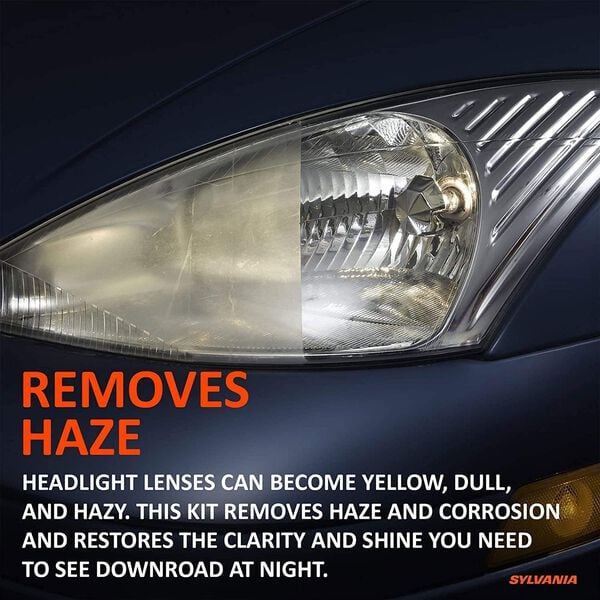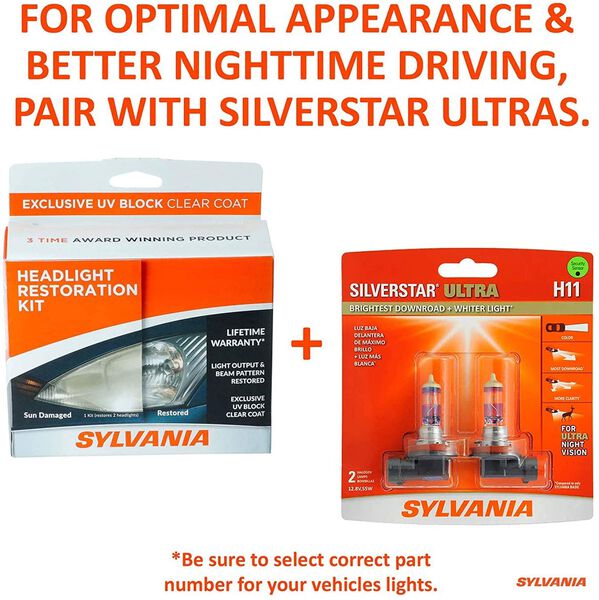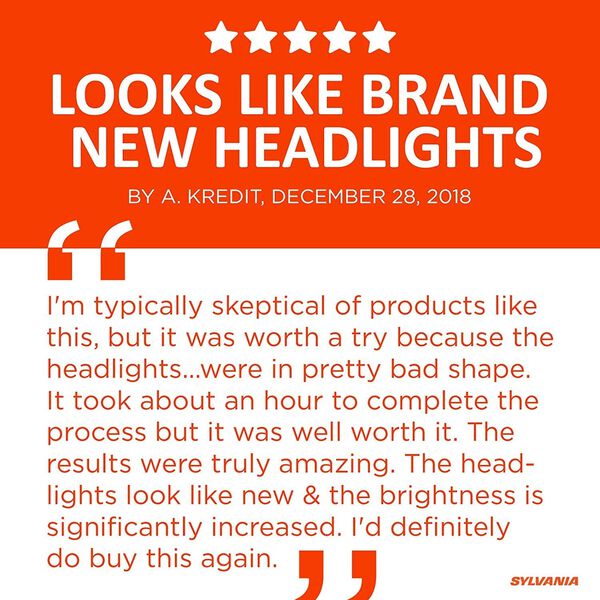 SYLVANIA Headlight Restoration Kit
This product can only ship via our standard ground shipping, and cannot be shipped via expedited or to Alaska and Hawaii.
---
AUTHORIZED RETAILERS
Our products are available in many major retailers across the country.
Description
SYLVANIA headlight restoration kit with UV block white coat. Your headlight lens is an engineered system and needs to be properly restored for best performance. The SYLVANIA headlight restoration kit uses exclusive technology to restore hazy and sun-damaged headlight lenses. This easy to use kit provides clarity and durable, long lasting protection in less than 30 minutes.
Features
Restores Headlight To A Like-New Appearance and Removes Haze: Headlight lenses on your vehicle can become yellow, dull, and hazy from the sun. Our Headlight Restoration Kit fully removes haze and corrosion and restores the clarity and shine you need to see downroad at night.

Restores Headlight Light Output: Restores original clarity and vision to sun damaged plastic headlight lenses. The lenses will be clearer, the headlight will shine brighter, and the road ahead will be better illuminated.

3 Easy Steps To Restore Long Lasting Uv Protection To Your Headlights: Step 1 - Surface Activator, Proprietary activator softens plastic, making it easier to sand smooth. Step 2 - Sand and Polish. Step 3 - Finish and seal with UV Block Clear Coat applicator.

Lifetime Warranty: The components of this kit are good for two headlight assemblies. Once installed properly, the performance of the Sylvania Headlight Restoration Kit is guaranteed by a Lifetime Warranty for as long as you own your car.

The Sylvania Standard Of Quality: With over 100 years in business, Sylvania is the world leader in automotive lighting for Original Equipment Manufacturers (OEMs) and the aftermarket.
Specifications
Hazardous Material:

Benzene, Silica

Warranty:

Lifetime Limited Warranty