0
Out Of 4 Items Added To Compare
You Can Not Compare More Than 4 Items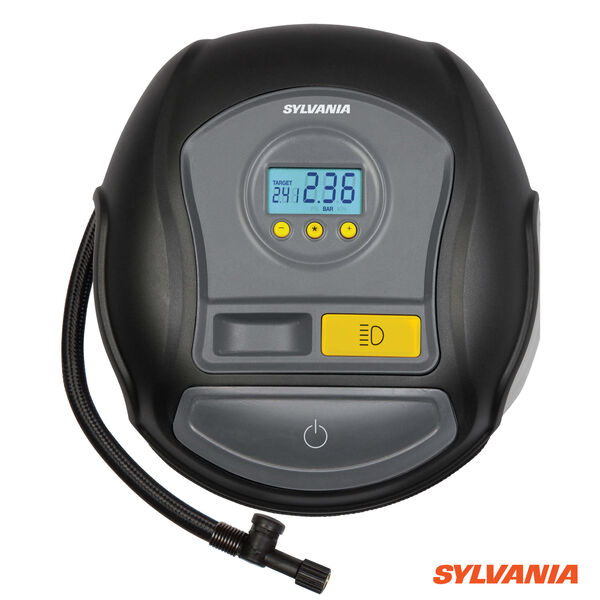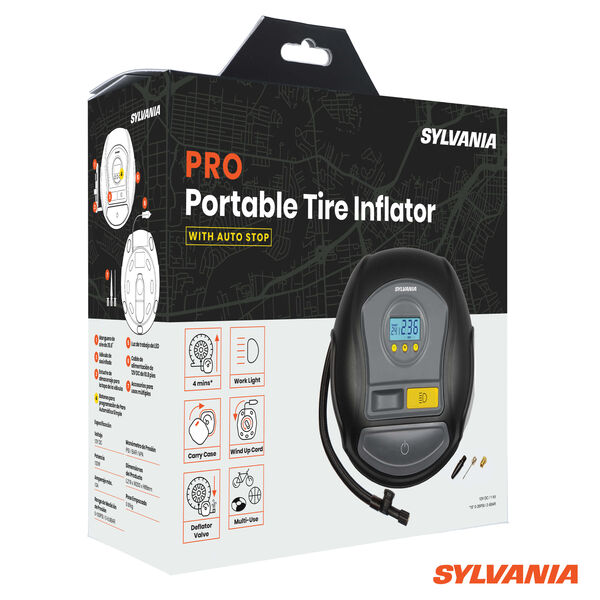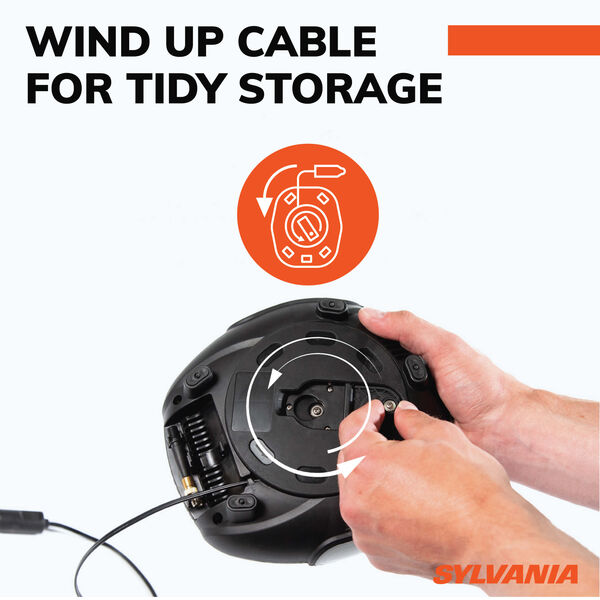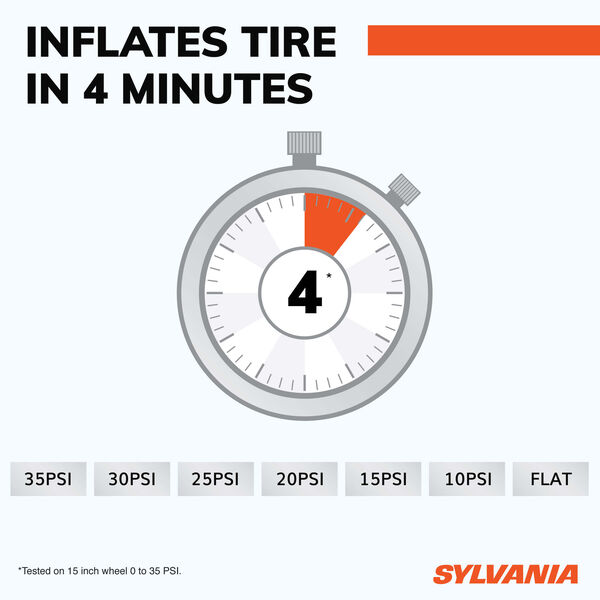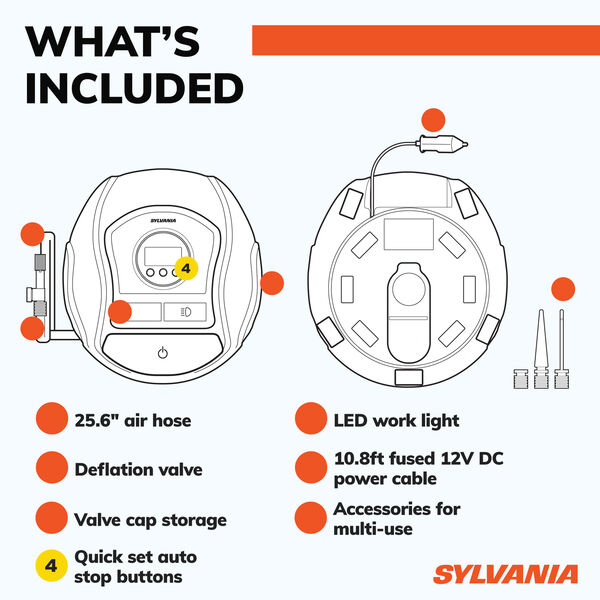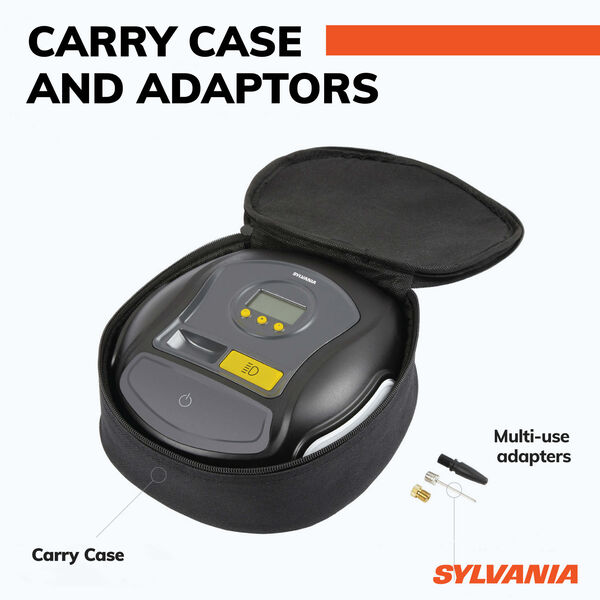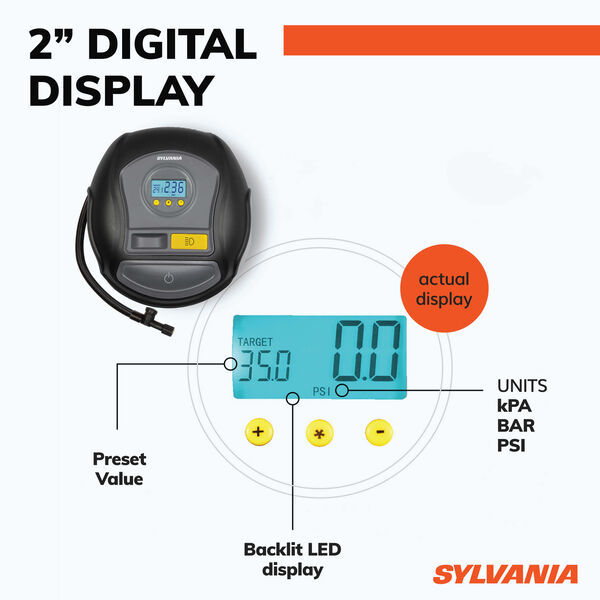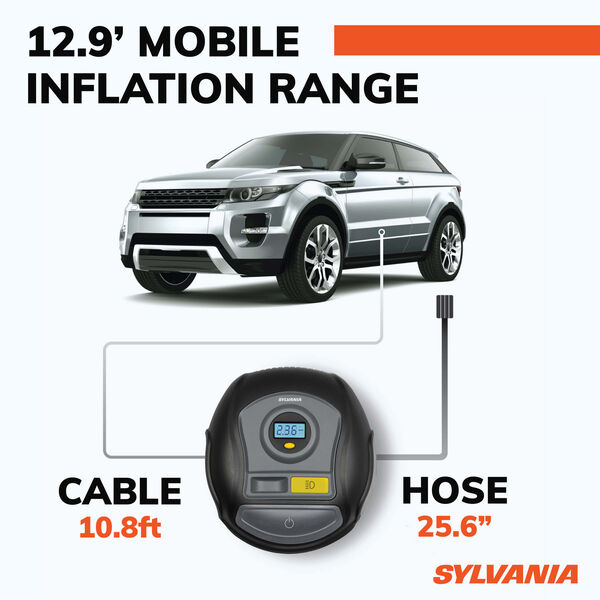 SYLVANIA PRO Portable Tire Inflator
AUTHORIZED RETAILERS
Our products are available in many major retailers across the country.
Description
Sylvania portable tire inflators can help improve fuel economy and make it easy to maintain your tires without getting your fingers dirty! Versatile, our tire inflators can also be used to easily inflate sports balls, bicycle tires, air mattresses, pool floats and more. Sylvania Pro Portable Tire Inflator is compact and offers quick inflation time to get you back on the road and enjoying family activities. The built-in LED light illuminates dark working spaces and improves visibility to be seen by others for added safety. Other features include a valve stem storage cup and a built-in deflator valve in case of an accidental overfill. Tire Inflator comes with: a durable zippered carrying case and a 3-piece adapter with a clip-in storage position. Adapters include 1 sports ball needle, 1 presta valve adapter for specialty bike tires, and 1 universal black inflatable nozzle for toys, rafts, and blow up mattresses.
Features
Quick Inflation Times: 4 minutes to fill an average tire from flat. Tested on 15 inch wheel 0 to 35 PSI.

Long Operation Time: Industry leading 15 minutes of continuous inflation time with short cooling time of 15 minutes in between usage.

2" Digital Display : Bright LED back lit display with Auto Stop buttons makes it easy to program inflation set points. Reads out in PSI, BAR, or kPa.

12.9 Foot Mobile Inflation Range : 10.8 Foot fused power cord and 25.6 Inch Air Hose provide you with enough range to inflate front and rear tires with ease.

Durable Design: Wind-up fused power cable for tidy storage and cable protection. Heavy duty braided air hose to prevent kinking with screw connector. Raised rubber feet to absorb vibration and elevate inflator above the ground improving longevity.
Specifications
Screen Size (Inches):

2

Input Wiring:

12V DC Acc Plug

Inflation Time:

4 minutes

Power Cord Length (Feet):

10.8

Hose Length (Inches):

25.6

Operation Time:

15 minutes continous

Warranty:

12 Month Warranty