SYLVANIA Roadsight Dash Camera Hardwire Kit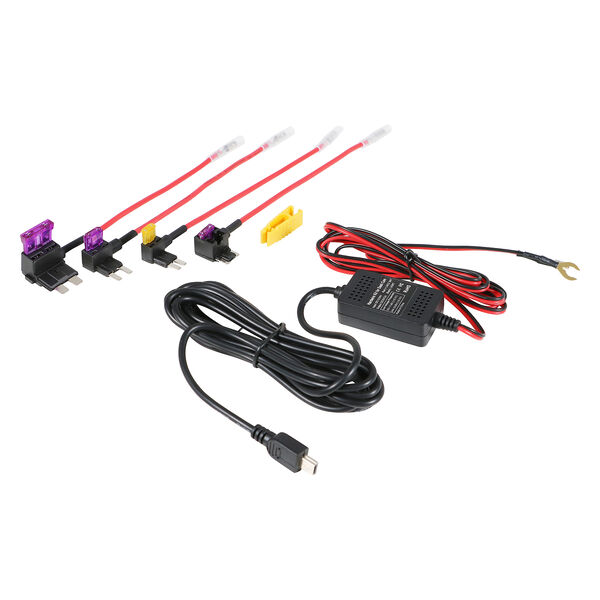 SYLVANIA Roadsight Dash Camera Hardwire Kit
This item is currently not available
Description
Looking for a permanent plug and play hardwired solution for your car dash camera? SYLVANIA's Roadsight Hardwire Kit allows you to use pre-existing fuse locations in your vehicles fuse box for an easy install without the need to cut wires. The kit includes 4 different Fuse Tap styles to fit most modern vehicles, allowing for your vehicle electrical system to remain fully operational. The unit allows for input voltages from 12 volts to 30 volts and delivers an output voltage of 5 volts at 2 amps via the Mini USB connector. Designed to detect voltage drops, your vehicles battery will be protected from draining below operational levels. Guaranteed to work with SYLVANIA Roadsight Mirror, Stealth, Pro, Plus and Basic dash cams. This kit enables 24 hour Parking Surveillance Mode by providing continuous power to the dash camera. The car dash cam remains in a low power state, until it detects a collision. It then powers on to record and save the footage to a securely locked folder on the camera's storage. Travel the road and the parking lot with assurance.
Features
Enable 24 Hour Parking Surveillance Mode: Permanent hardwired installation keeps your SYLVANIA Roadsight dash camera powered 24/7. Detect collisions and record the footage to a locked folder to ensure you have captured the accident for evidence.

Vehicle Battery Drain Protection: Automatically shuts off dash camera power draw when it detects voltage drop of 12V to 11.5V or 24V to 23.6V

Plug and Play Easy Installation : Kit includes Mini/LP ACN, Mini ACS, ATO ACU, and Micro2 Fuse Tap wires (fuses included) that are installed in your vehicles fuse box without any wire splicing or permanent modifications.

Compatibility : SYLVANIA Roadsight Mirror, Stealth, Pro, Plus and Basic Dash Cameras. Uses straight mini USB connector that provides 5 Volts at 2 Amps

Package Includes: SYLVANIA Roadsight Dash Camera Hardwire Kit, Fuse Adapter Cables, Anti-Interference Magnetic Ring, and Trim Removal Tool for neat and tidy installation.
Specifications
Product ID:

RDSGHT_HRDWR.BX

label.productType:

standard

Input Wiring:

12V DC Acc Plug

Power Input:

Mini USB

Warranty:

12 Month Warranty