0
Out Of 4 Items Added To Compare
You Can Not Compare More Than 4 Items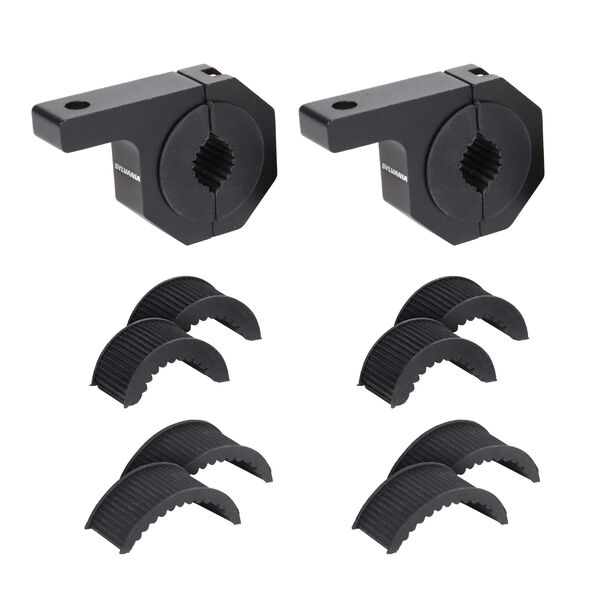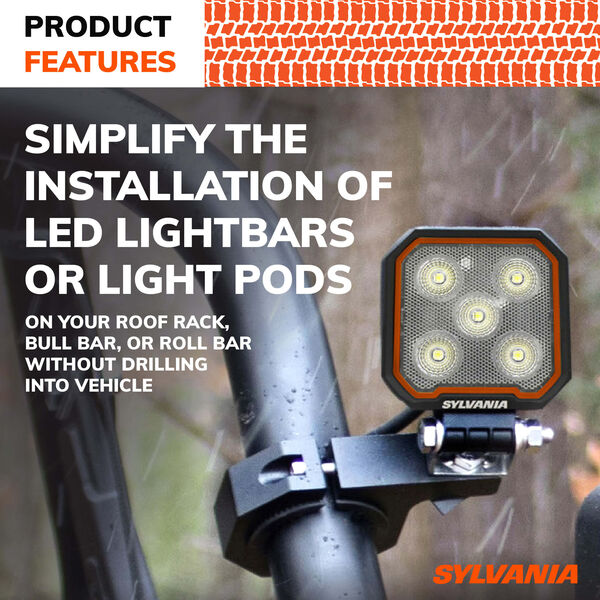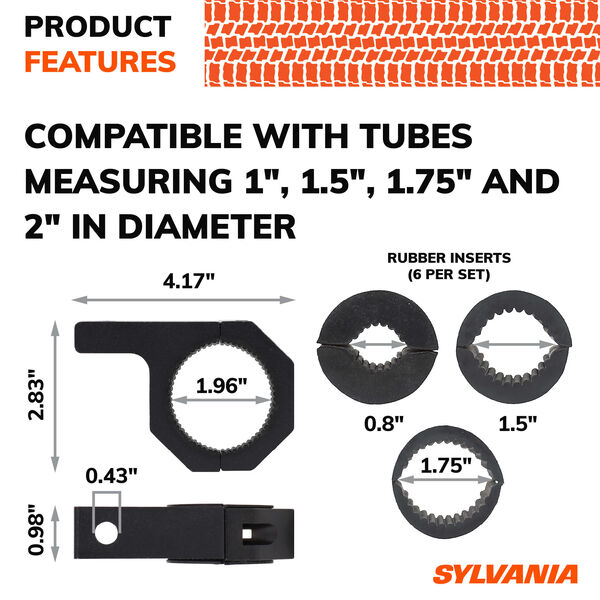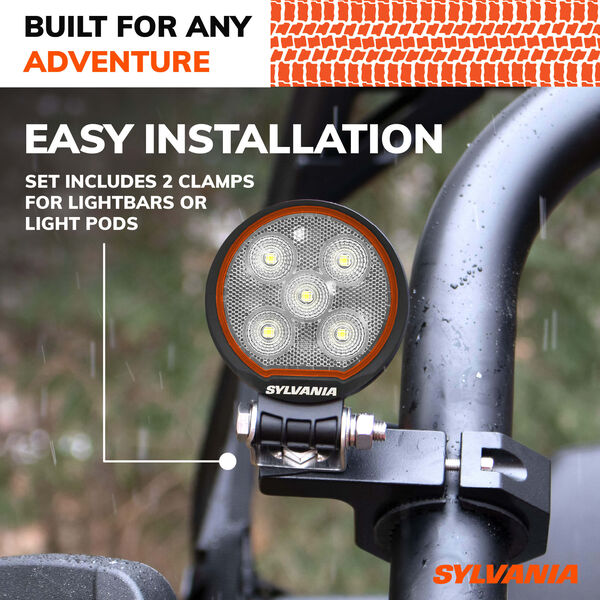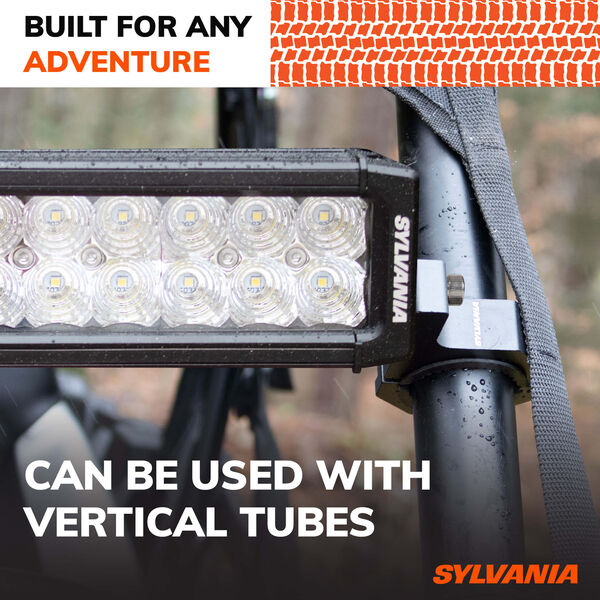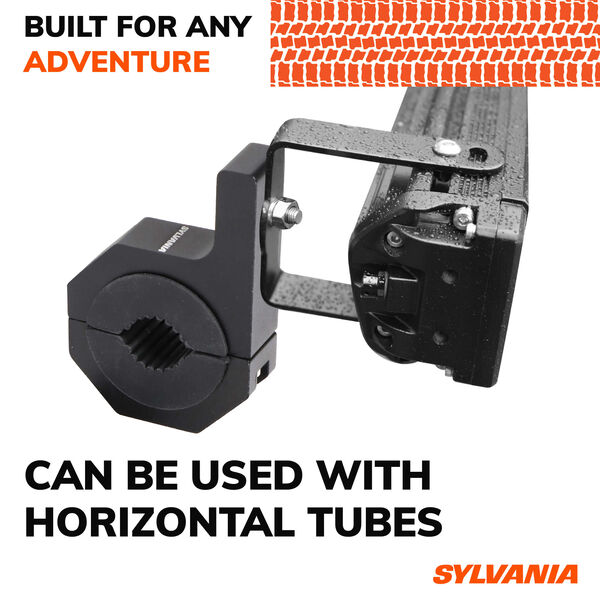 SYLVANIA Tube Mount Clamp Brackets - 1 to 2 Inch
AUTHORIZED RETAILERS
Our products are available in many major retailers across the country.
Description
Make light mounting easier with the SYLVANIA Universal 2" LED Light Bar and Light Pod Bar Mount Bracket Clamp Kit. This kit allows you to quickly and easily install your LED light bar or pods to your vehicle without any drilling. Our clamps are made with premium-grade cast aluminum, designed to securely mount your off-road light bars and pods on tubes measuring 1", 1.5", 1.75" and 2" in diameter. The kit includes 10mm mounting screws and 3 sized rubber inserts that fit perfectly and grip your light bars or pods securely, for easy install and procteting the metal from wearing down over time.
Features
SATISFACTION GUARANTEE : SYLVANIA LED accessories are backed by a 12 month satisfaction guarantee. With over 100+ years in business, SYLVANIA is the world leader in automotive lighting. For details visit www.sylvania-automotive.com/autoinfo.

PERFORMANCE: Universal Bar Mount Bracket Clamp Kit simplifies the installation of off road LED light bars and pods onto your roof rack, bull bar, or roll bar.

COMPATIBLE PRODUCTS : Can be used with SYLVANIA Ultra, Rugged, and Slim LED lightbars and light pods.

BUILT FOR ANY ADVENTURE : SYLVANIA LED mounting clamps are built to last with welded cast aluminum and includes everything you need to mount your favorite LED lightbar to your ride.

INCLUDED IN THE BOX: Universal 2" Bar Mount Bracket Clamp Kit contains 2 Clamps, 2 x 1" Rubber Insert (2 pc), 2 x 1.5" Rubber Insert (2 pc), 2 x 1.75" Rubber Insert (2 pc), and 1 x Allen Hex Key. For 2" Bars, remove all rubber inserts.
Specifications
Operating Temperature (Fahrenheit):

-40 - 150 Degrees

Warranty:

Lifetime Limited Warranty